After a 2-year hiatus due to COVID induced social restrictions, the Art Studio Tour event featuring local artists from Pitt Meadows and Maple Ridge took place again during the Mother's Day weekend.
The Maple Ridge – Pitt Meadows local committee of HUB Cycling have in the past organized tours of these annual events by bike. Due to complications arising from the recent changed requirements by HUB's insurance provider related to organized public events – complications which we are still working to resolve – the committee opted to have the event only among committee members.
As with any outdoor events, the weather on the date of this tour by bike would have an outsized effect on the overall participant's 'enjoyability'. We embarked on the tour under an unsettled sky. Indeed the seemingly increasing intensity of the rain at the start of the tour threatened to take away much of the fun of the event. Fortunately, the rain soon stopped and the sun managed to pierce through the clouds as the trip progressed. For the rest of the trip the weather was perfect for a bike trip.
This year's Art Studio Tour boasted more than 40 artists, art groups and galleries in 24 locations. For time and route selection considerations, our tour sampled a smaller subset of the destinations. As in prior events, the group's participants were very impressed by the quality of the artworks by these local talents, and enjoyed the experience of seeing the exhibits up close and being able to talk with the artists in person.
A few samples of the studios visited: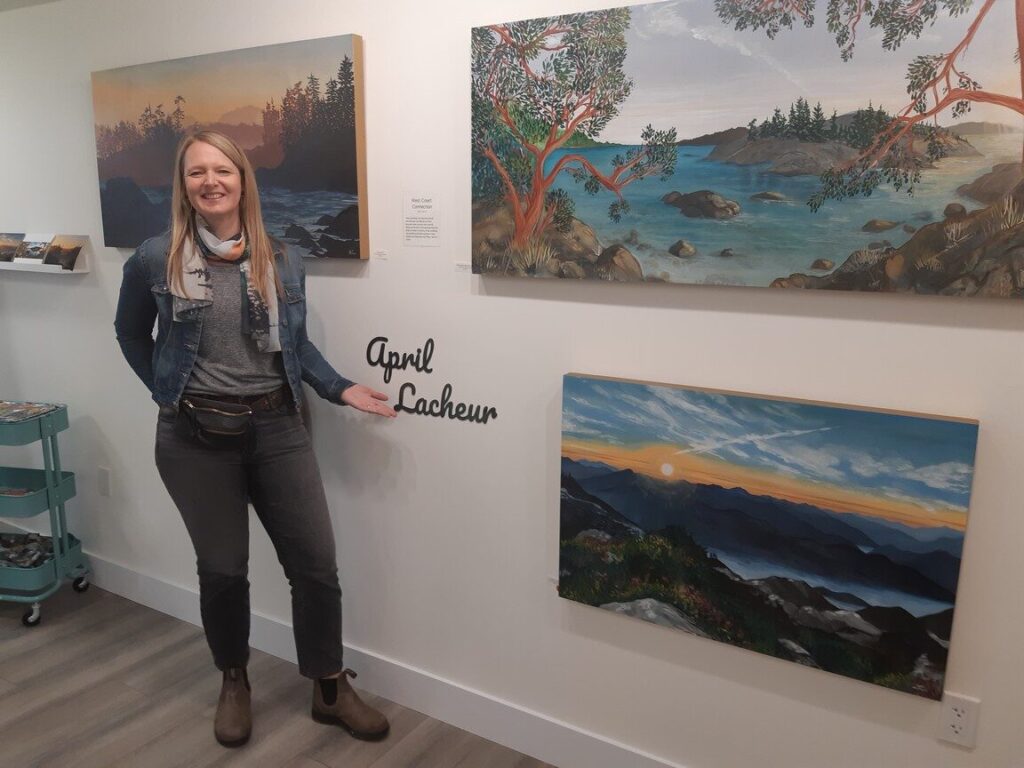 Paintings of area landscapes by April Lacheur Art. 

Some amazing animal paintings from Sarah Still.
Beautiful ceramics by Kerry McLaren.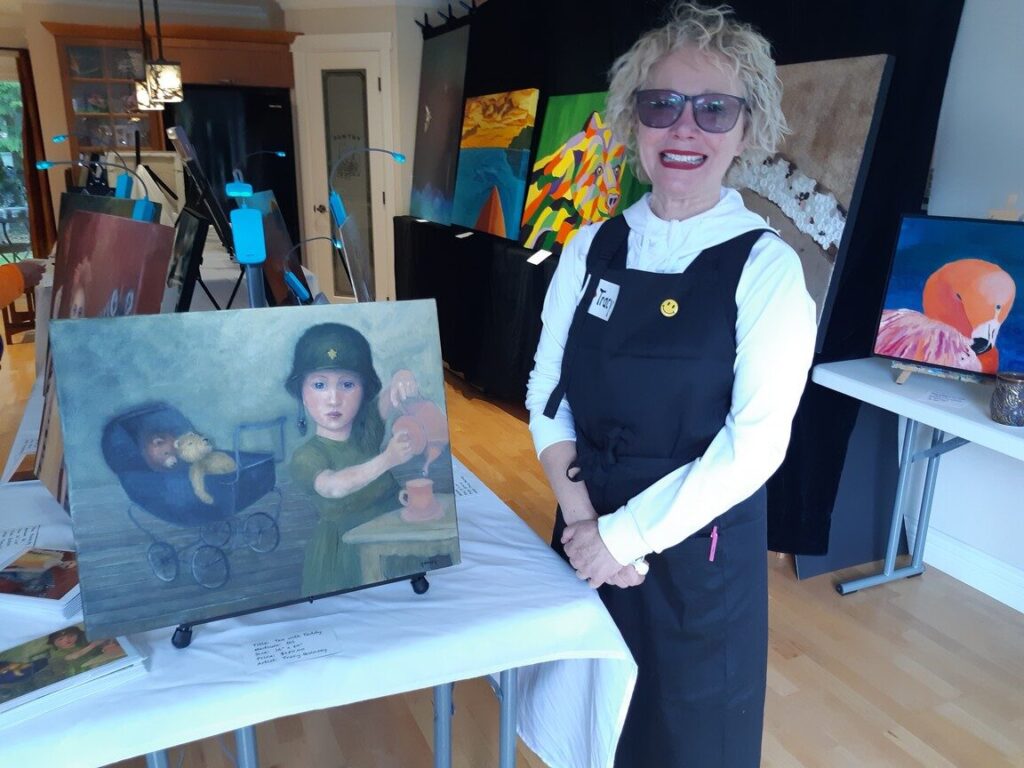 Wildlife/figurative painter Tracy Quinsey.
Some unique fiber arts from Susan Jensen.
Marine and landscape painter Isabel Gibson.
Paintings from Diane Speirs, President of the Garibaldi Art Club, a director on the MR/PM Arts Council and a member of the Federation of Canadian Artists. 
Of course, no tour is complete without an after-the-fact gathering at a local watering hole, this time at the Witchcraft Pub.
Hopefully we will be able to include public participation in next year's event. Those interested in joining us in future tours or other cycling events around Maple Ridge and Pitt Meadows please subscribe to our email list at the bottom of this web page. No spam, promise!