After a two-year hiatus, thanks, but no thanks to the arrival of the corona virus in 2020 and the subsequent social restrictions, our ever popular Cycle Recycle program was at it again at the 2022 Earth Day event in Maple Ridge, also the first gathering of the annual festival which succumbed to the same lockdown.
The Cycle Recycle event, in which the HUB Cycling Maple Ridge- Pitt Meadows local committee collects, refurbishes and gives away used bicycles at local public events such as Earth Day, has been a highlight and consistently draws a sizeable crowd at these public events.
Thanks to the committee volunteers who spent hours scouting for used bikes, filtering the salvageable ones from those which are too rusted up to be resuscitated, repairing and swapping in spare parts, and cleaning post-repair to restore some of their former shine, this year the event featured 19 bicycles of various sizes to be given away via lucky draws.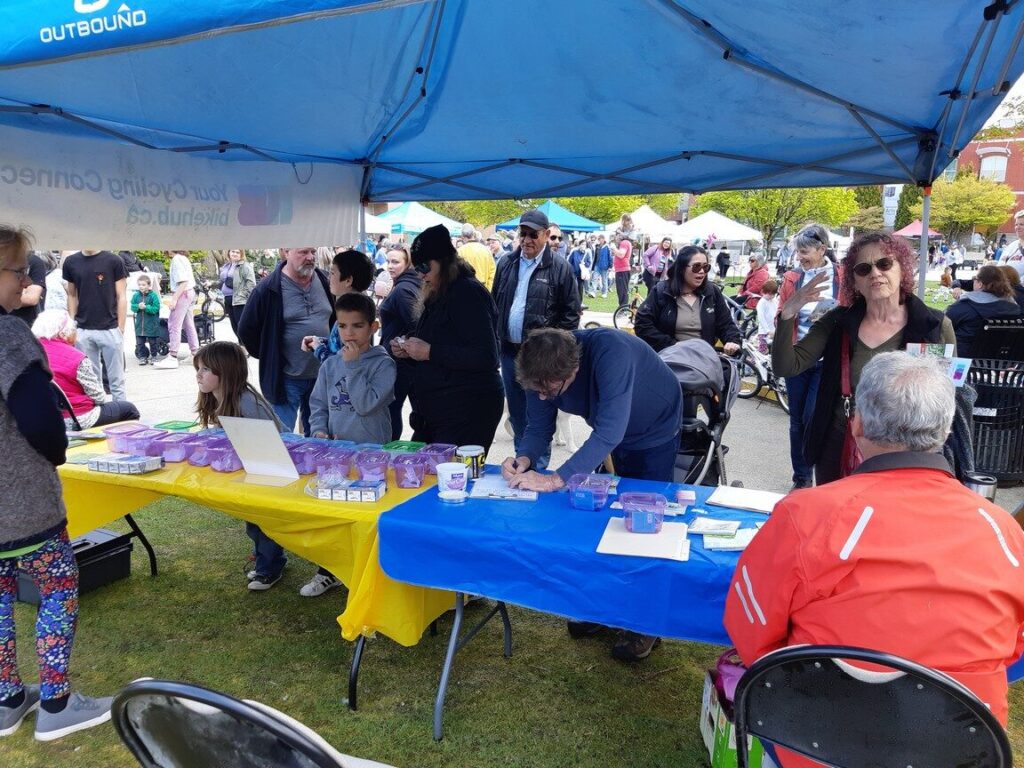 Visitors putting their names down for the lucky draws
Like previous events, the bikes found their happy luck draw winners. Especially rewarding were the smiles on the faces of the kids who got lucky that day.
At the HUB Cycling stand a quick poll was also set up this year asking visitors how they feel about the city's infrastructure as a cyclist and a pedestrian. Visitors were also asked what sort of barriers prevents them from cycling more often. The information collected will be tabulated and provided to the city.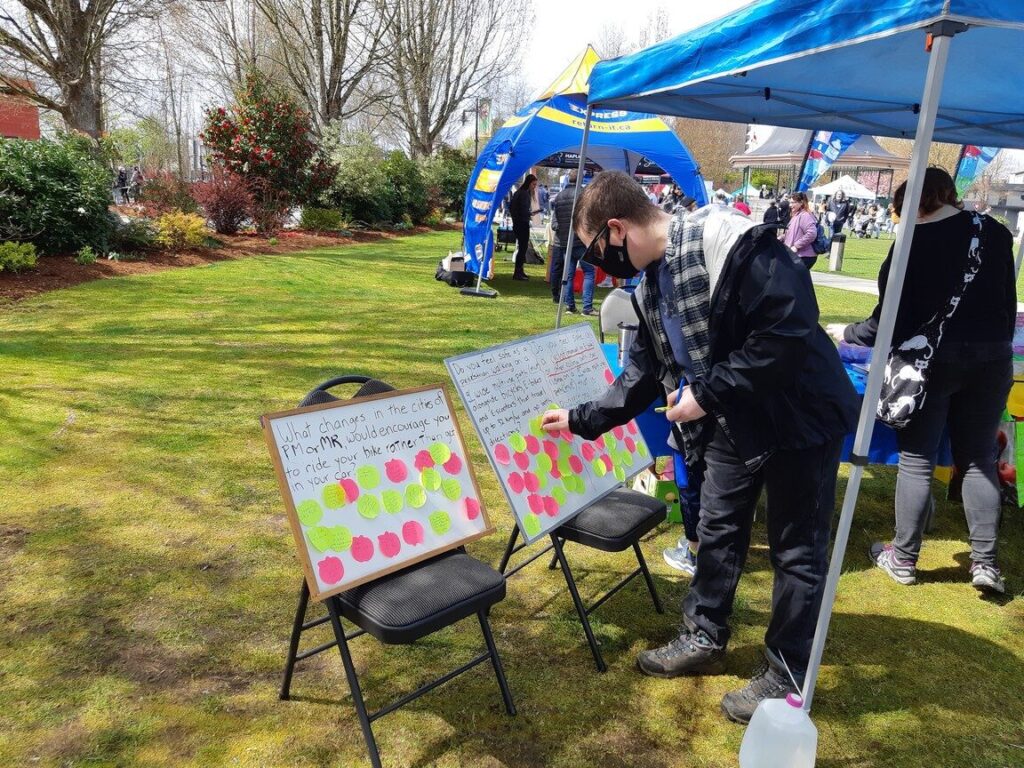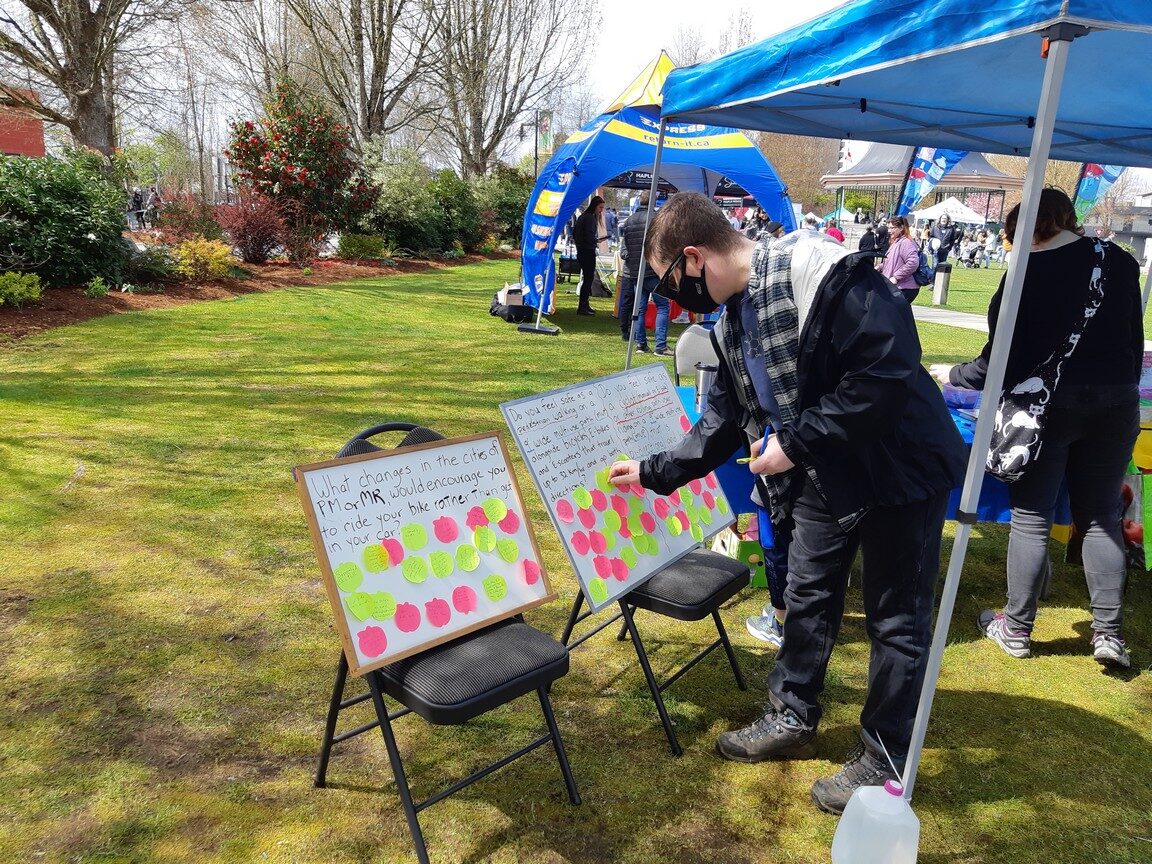 Visitor participating in quick poll and giving feedback on infrastructure